Stain­less steel profiles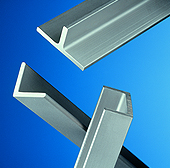 Our stain­less steel pro­files meet all important con­di­ti­ons of, for exam­p­le, requi­re­ments for flo­o­ring pro­files, con­s­truc­tion sites or con­s­truc­tion building.
We deli­ver for your indi­vi­du­al needs angled steel, t-steel as well as u-steel and beams.
Our pro­ducts are available in dif­fe­rent ver­si­ons, for exam­p­le hot rol­led, laser wel­ded or plain.
News­let­ter
Stay up to date and sub­scri­be to our newsletter!

Gün­ter Läm­mer­mei­er OHG
Bau­mets­wie­se 6
D-86732 Oet­tin­gen