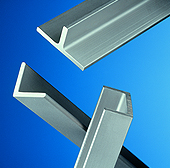 Our stainless steel profiles meet all important conditions of, for example, requirements for flooring profiles, construction sites or construction building.
We deliver for your individual needs angled steel, t-steel as well as u-steel and beams.
Our products are available in different versions, for example hot rolled, laser welded or plain.
Newsletter
Stay up to date and subscribe to our newsletter!

Günter Lämmermeier OHG
Baumetswiese 6
D-86732 Oettingen