Stainless steel processing
We offer various methods in the processing of stainless steel products to optimally implement customer requests. Our offer ranges from internal and external deburring, machining of pipe ends and drilling with upright or rapid radial drilling machine, through deep hole drilling, chamfering, punching and custom grinding, to welding or laser cutting.
We manufacture stainless steel products in high quality and finest workmanship. We are happy to refine for you the surface in various designs such. Grinding, polishing or blasting to increase the value of your product.
Through our wealth of experience in the field of stainless steel processing, we are happy to advise you and help you to find an individual solution to your problems.
Stainless steel has been at home in many industries for a long time and offers a long service life.
It is important for us that your product is delivered without damage and in perfect condition, therefore, we attach great importance to a sufficiently secure packaging.
For us, high quality and punctuality come first.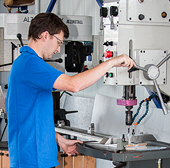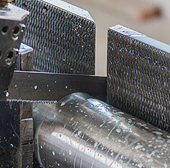 Newsletter
Stay up to date and subscribe to our newsletter!

Günter Lämmermeier OHG
Baumetswiese 6
D-86732 Oettingen