Stain­less steel processing
We offer various methods in the pro­ces­sing of stain­less steel pro­ducts to opti­mal­ly imple­ment cus­to­mer requests. Our offer ran­ges from inter­nal and exter­nal debur­ring, machi­ning of pipe ends and dril­ling with upright or rapid radi­al dril­ling machi­ne, through deep hole dril­ling, cham­fe­ring, pun­ching and cus­tom grin­ding, to wel­ding or laser cutting.
We manu­fac­tu­re stain­less steel pro­ducts in high qua­li­ty and finest work­man­ship. We are hap­py to refi­ne for you the sur­face in various designs such. Grin­ding, poli­shing or blas­ting to increase the value of your product.
Through our wealth of expe­ri­ence in the field of stain­less steel pro­ces­sing, we are hap­py to advi­se you and help you to find an indi­vi­du­al solu­ti­on to your problems.
Stain­less steel has been at home in many indus­tries for a long time and offers a long ser­vice life.
It is important for us that your pro­duct is deli­ver­ed wit­hout dama­ge and in per­fect con­di­ti­on, the­r­e­fo­re, we attach gre­at importance to a suf­fi­ci­ent­ly secu­re packaging.
For us, high qua­li­ty and punc­tua­li­ty come first.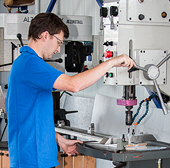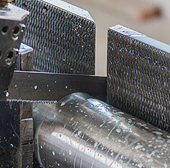 News­let­ter
Stay up to date and sub­scri­be to our newsletter!

Gün­ter Läm­mer­mei­er OHG
Bau­mets­wie­se 6
D-86732 Oet­tin­gen